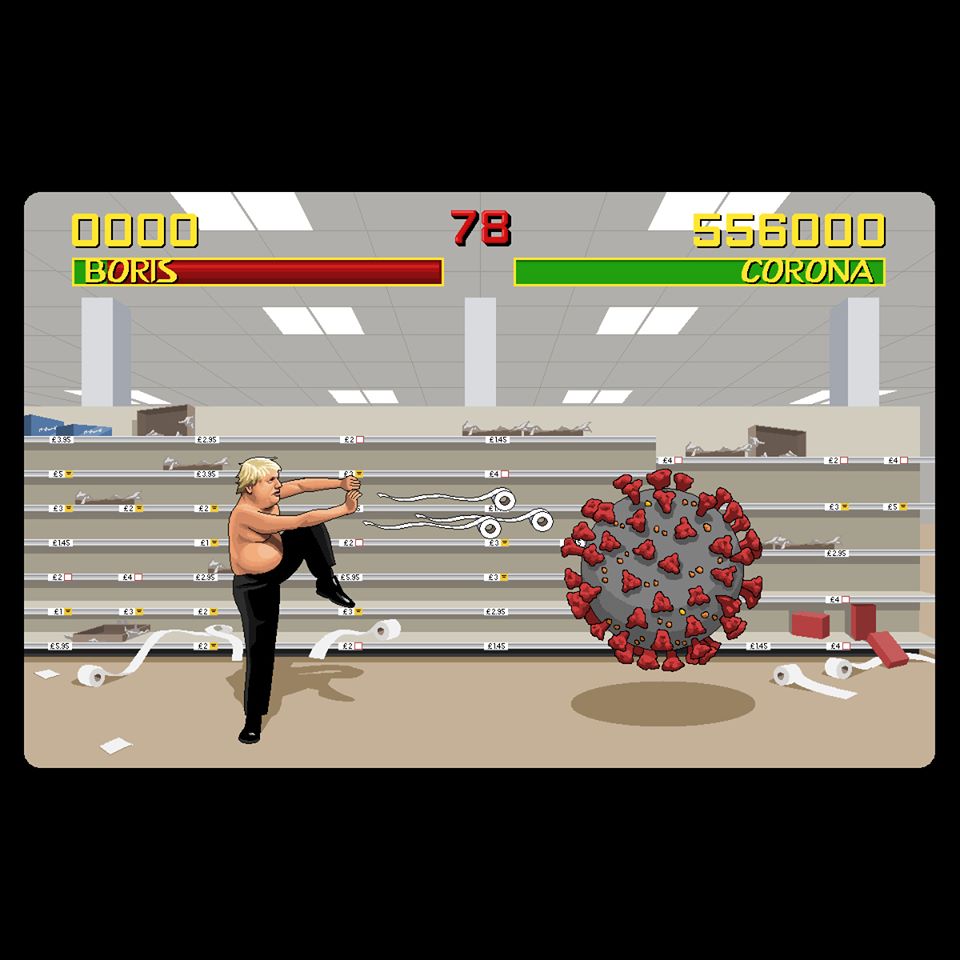 In bad taste? Probably. But we're here to keep your spirits up as much as you do ours!
The AA boys are trapped in Dylan's underground bunker as the world falls prey to coronavirus, but what do they need to survive?
We've basically rehashed the Desert Island Diskettes episode (sorry Andy) with a multiplayer, coviddy, Norman Reedus twist. Our first ever 'remote' podcast went OK. And you've got Dylan doing an awful Keith impression to boot.
*The picture is from the excellent Jim'll Paint it - go check him out on Facebook, hopefully he doesn't tell us off for using it!
**If you want to join Rob's 'virtual film meetup' group click here. You can also see what he looks like ;)
Fancy discussing this podcast? Fancy suggesting a topic of conversation? Please tweet us @arcadeattackUK or catch us on facebook.com/arcadeattackUK
All copyrighted material contained within this podcast is the property of their respective rights owners and their use here is protected under 'fair use' for the purposes of comment or critique.