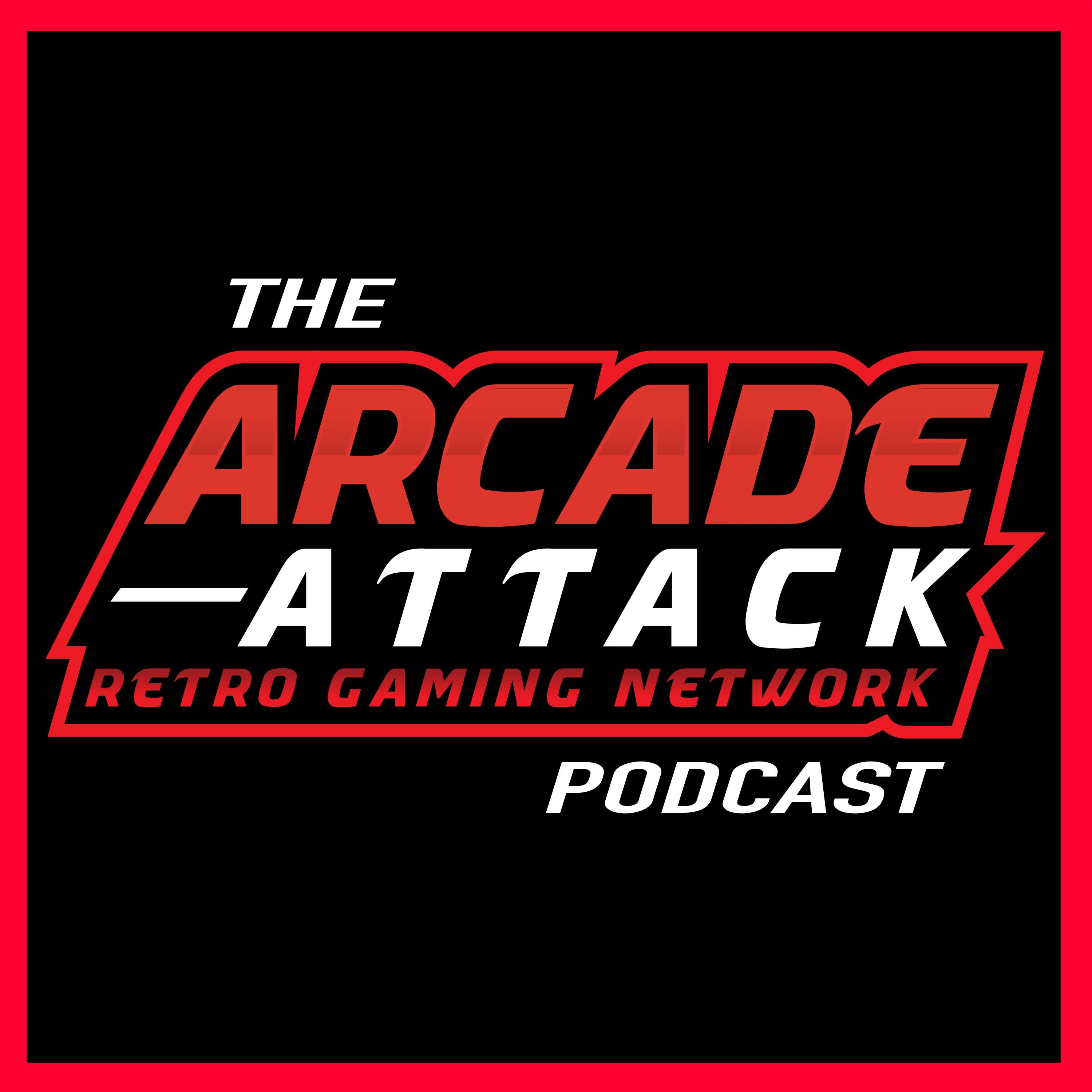 A lively, accessible and entertaining weekly retro gaming podcast from Keith, Adrian, Dylan and James @ www.arcadeattack.co.uk. We will cover whole episodes on single retro gaming classics, discuss the latest retro news and topics, broadcast interviews with some of the true legends of the industry or whatever else may take our fancy! Like what we do? Please support us on Patreon: http://www.patreon.com/arcadeattack Or, buy us a coffee on Ko-fi: https://www.ko-fi.com/arcadeattack
Episodes
Thursday Nov 19, 2020
Thursday Nov 19, 2020
Yep, we've gone all meta and are now interviewing each other! Ha ha! But seriously, Adrian has been the main driving force at AA so I (Dylan) thought it'd be nice to make him the interviewee for a change.
So, learn more about the man and let us take you on a whistle-stop tour of our journey so far. Apologies if we missed any of you in the shoutouts, we only had an hour! 
Fancy discussing this podcast? Fancy suggesting a topic of conversation? Please tweet us @arcadeattackUK or catch us on facebook.com/arcadeattackUK
Like what we do? Please support us on Patreon: www.patreon.com/arcadeattack
All copyrighted material contained within this podcast is the property of their respective rights owners and their use here is protected under 'fair use' for the purposes of comment or critique
Comments
(1)
To leave or reply to comments, please download free Podbean or
A YouTube show could definitely give you guys more exposure... Go for it!