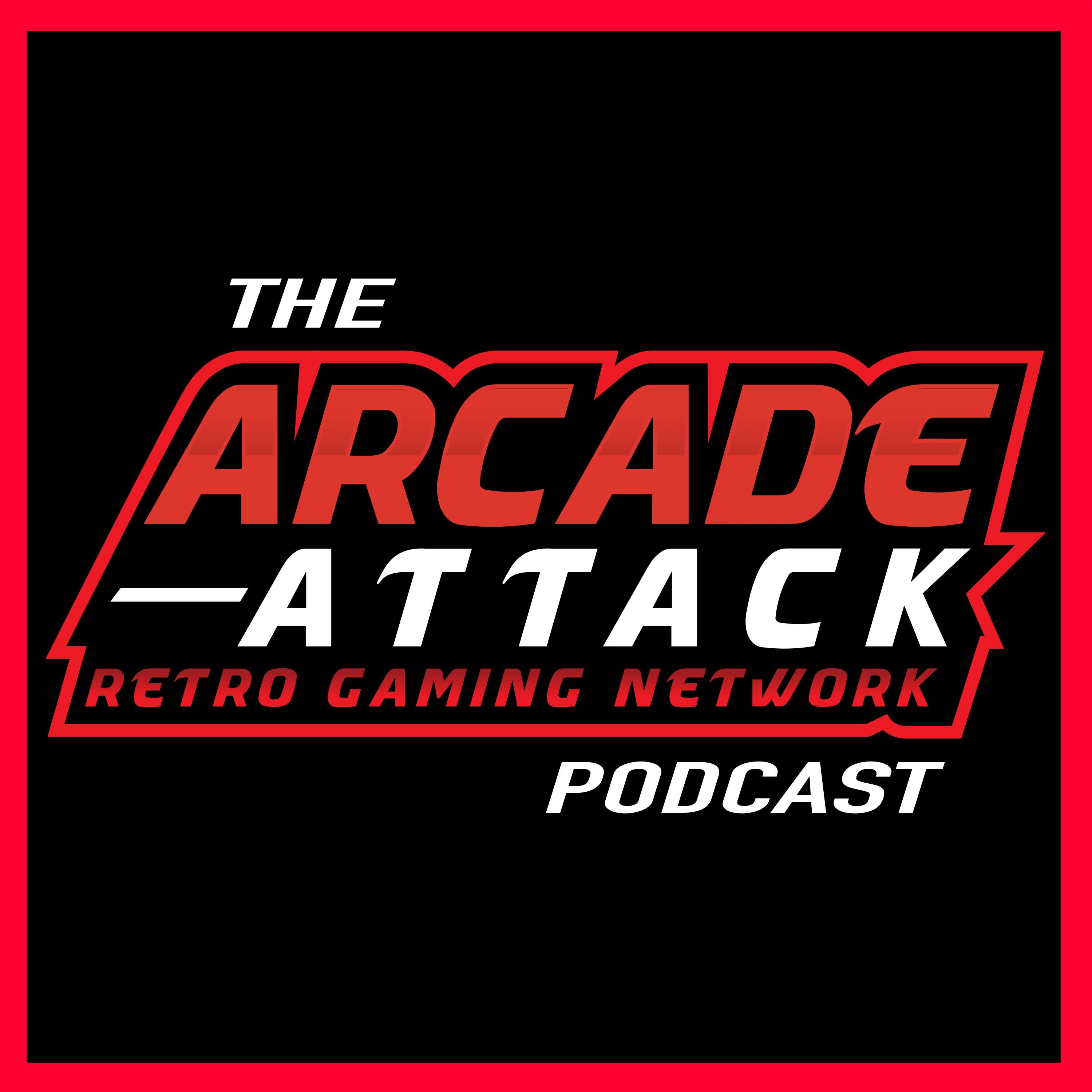 A lively, accessible and entertaining weekly retro gaming podcast from Keith, Adrian, Dylan and James @ www.arcadeattack.co.uk. We will cover whole episodes on single retro gaming classics, discuss the latest retro news and topics, broadcast interviews with some of the true legends of the industry or whatever else may take our fancy! Like what we do? Please support us on Patreon: http://www.patreon.com/arcadeattack Or, buy us a coffee on Ko-fi: https://www.ko-fi.com/arcadeattack
Episodes
Sunday May 14, 2017
Sunday May 14, 2017
This week Adrian, Keith and Dylan look back at one of the greatest (and craziest) game characters of the 16-bit era: Earthworm Jim. GROOVY!!! We also look at the games sequel's; the excellent Earthworm Jim 2 and the not so groovy Earthworm Jim 3D!
Earthworm Jim was created by Doug TenNapel for Shiny Entertainment and really helped rejuvenate the platform genre in the 90s!
Please also consider subscribing to the Arcade Attack Retro Gaming podcast on your favourite podcast platform. We are on Apple Podcasts, Spotify, Google Podcasts and all your other favourite platforms - here are two handy links:
https://www.arcadeattack.co.uk/podcasts/
https://link.chtbl.com/gAXAOwic
All copyrighted material contained within this podcast is the property of their respective rights owners and their use here is protected under 'fair use' for the purposes of comment or critique.
#retrogaming #podcast #arcadeattack #retrogames #gaming