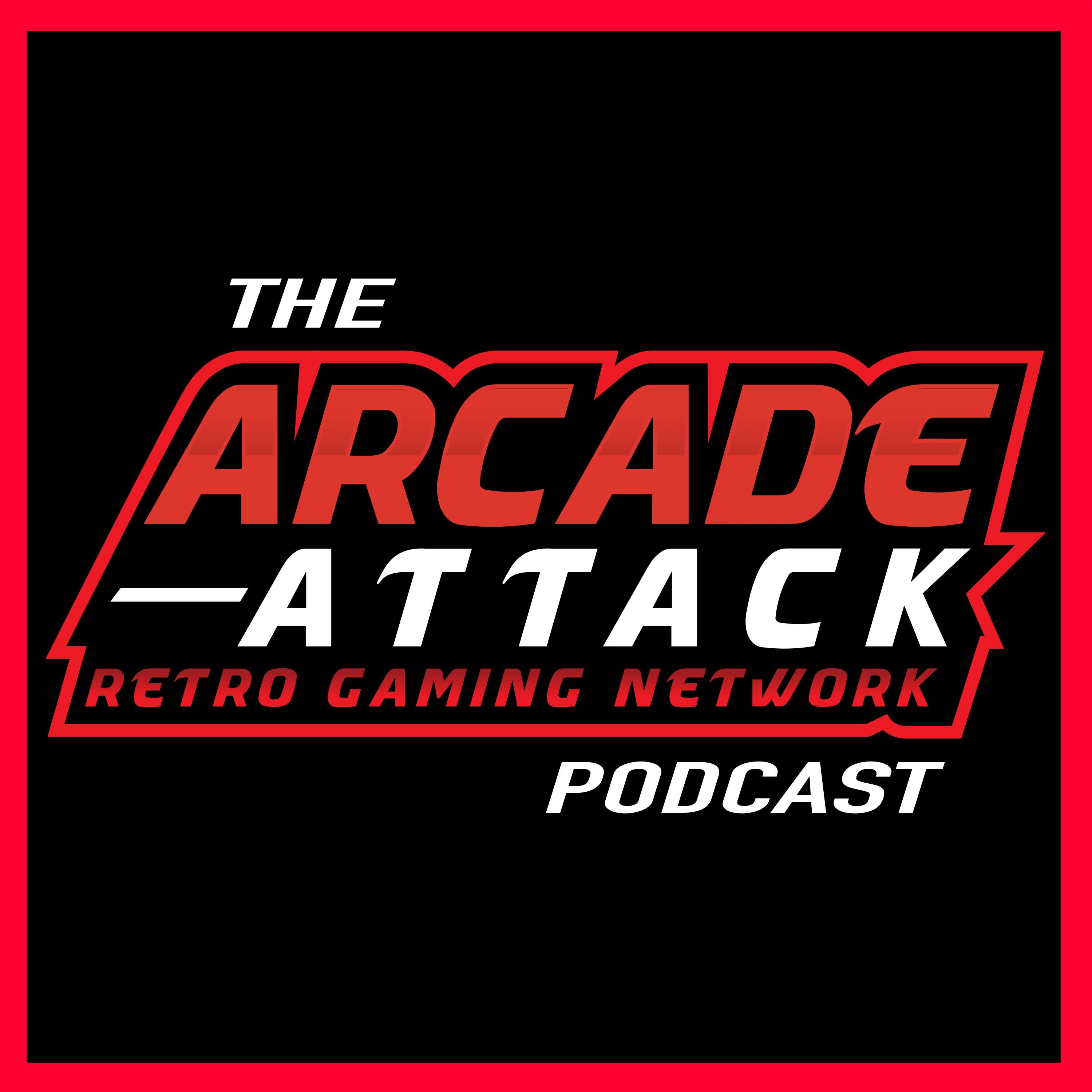 A lively, accessible and entertaining weekly retro gaming podcast from Keith, Adrian, Dylan and James @ www.arcadeattack.co.uk. We will cover whole episodes on single retro gaming classics, discuss the latest retro news and topics, broadcast interviews with some of the true legends of the industry or whatever else may take our fancy! Like what we do? Please support us on Patreon: http://www.patreon.com/arcadeattack Or, buy us a coffee on Ko-fi: https://www.ko-fi.com/arcadeattack
Episodes
Wednesday Jan 19, 2022
Wednesday Jan 19, 2022
Is Batman Returns a good movie? Were the licensed games any good? Dyl and the gang attempt to answer these questions and many more.
As well as the film, we tackle a thumping 16-bit beat em up, a limp 8-bit game that's far too easy and a very purple 16-bit game made slightly better by the presence of the Batmobile.
Fancy discussing this podcast? Fancy suggesting a topic of conversation? Please tweet us @arcadeattackUK and catch us on Facebook or Instagram.
Please also consider subscribing to the Arcade Attack Retro Gaming podcast on your favourite podcast platform. We are on Apple Podcasts, Spotify, Google Podcasts, YouTube and all your other favourite platforms - here are three handy links:
https://www.arcadeattack.co.uk/podcasts/
https://link.chtbl.com/gAXAOwic
https://www.youtube.com/@ArcadeAttack
Please also leave us a review / rating and comment on Apple Podcasts, Spotify, YouTube and any other podcast platform.
All copyrighted material contained within this podcast is the property of their respective rights owners and their use here is protected under 'fair use' for the purposes of comment or critique.
#retrogaming #podcast #arcadeattack #retrogames #gaming #batman
Comments
(3)
To leave or reply to comments, please download free Podbean or
Master System: Batman Returns= looked like a bad colorized version of a Game Boy port
SNES Batman Returns was basically Ninja Gaiden w/Batman🤓
First time listener, the creator makes the reviews so interesting and at the same time with some humour which make this one of better gaming related Podcasts for me at the moment👍