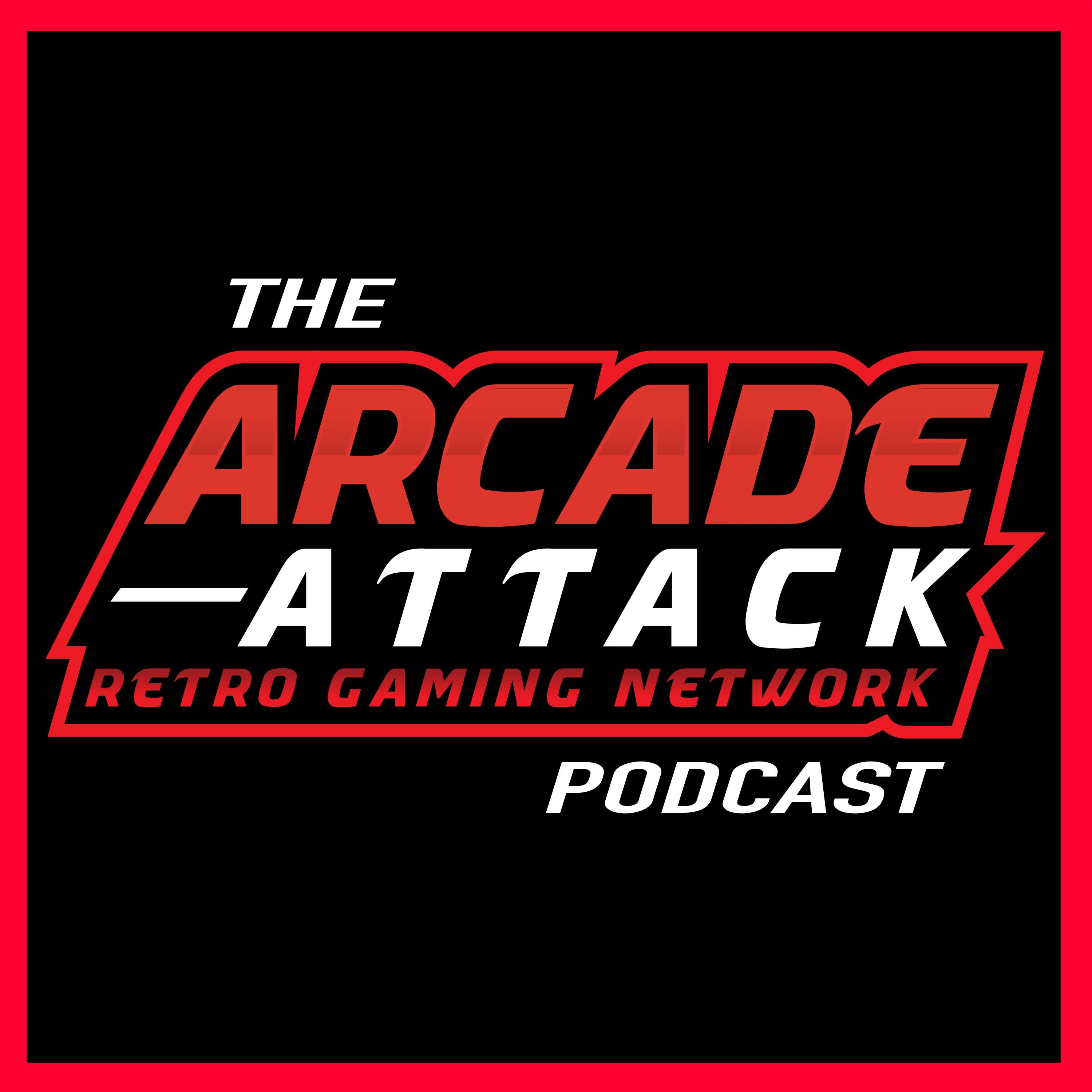 A lively, accessible and entertaining weekly retro gaming podcast from Keith, Adrian, Dylan and James @ www.arcadeattack.co.uk. We will cover whole episodes on single retro gaming classics, discuss the latest retro news and topics, broadcast interviews with some of the true legends of the industry or whatever else may take our fancy! Like what we do? Please support us on Patreon: http://www.patreon.com/arcadeattack Or, buy us a coffee on Ko-fi: https://www.ko-fi.com/arcadeattack
Episodes
Thursday Jul 09, 2020
Thursday Jul 09, 2020
Chris McAuley is a Northern Irish born author, comic book and gaming columnist who has now branched out from talking about comics to helping create them. An acclaimed colourist for 2000 AD and Marvel he has worked on flagship titles such as Judge Dredd, Roy of the Rovers and Hulkverines. He now works on the official Stoker Dracula comics.
We thought it's about time we introduced you to our second-newest member (Retro Faith just pips him as the newest), Chris McAuley!
Chris has done a lot of colouring work for Marvel and some of you may have bumped into him at a comic convention or two. His road to working for them and dev house Utomik is quite something! We've dragged him along to chat about his career, comics, games based on comics and how he came into our lives (and boy, does Adrian have a story to tell about that!)
Next week we'll be discussing the history of comic books and their influence on games. We're also chatting about our favourite comic-based movies and games so be sure not to miss that one! 
Fancy discussing this podcast? Fancy suggesting a topic of conversation? Please tweet us @arcadeattackUK or catch us on facebook.com/arcadeattackUK
Please also consider subscribing to the Arcade Attack Retro Gaming podcast on your favourite podcast platform. We are on Apple Podcasts, Spotify, Google Podcasts and all your other favourite platforms - here is a handy link: https://link.chtbl.com/kW1KLYuH
Like what we do? Please support us on Patreon: www.patreon.com/arcadeattack
All copyrighted material contained within this podcast is the property of their respective rights owners and their use here is protected under 'fair use' for the purposes of comment or critique