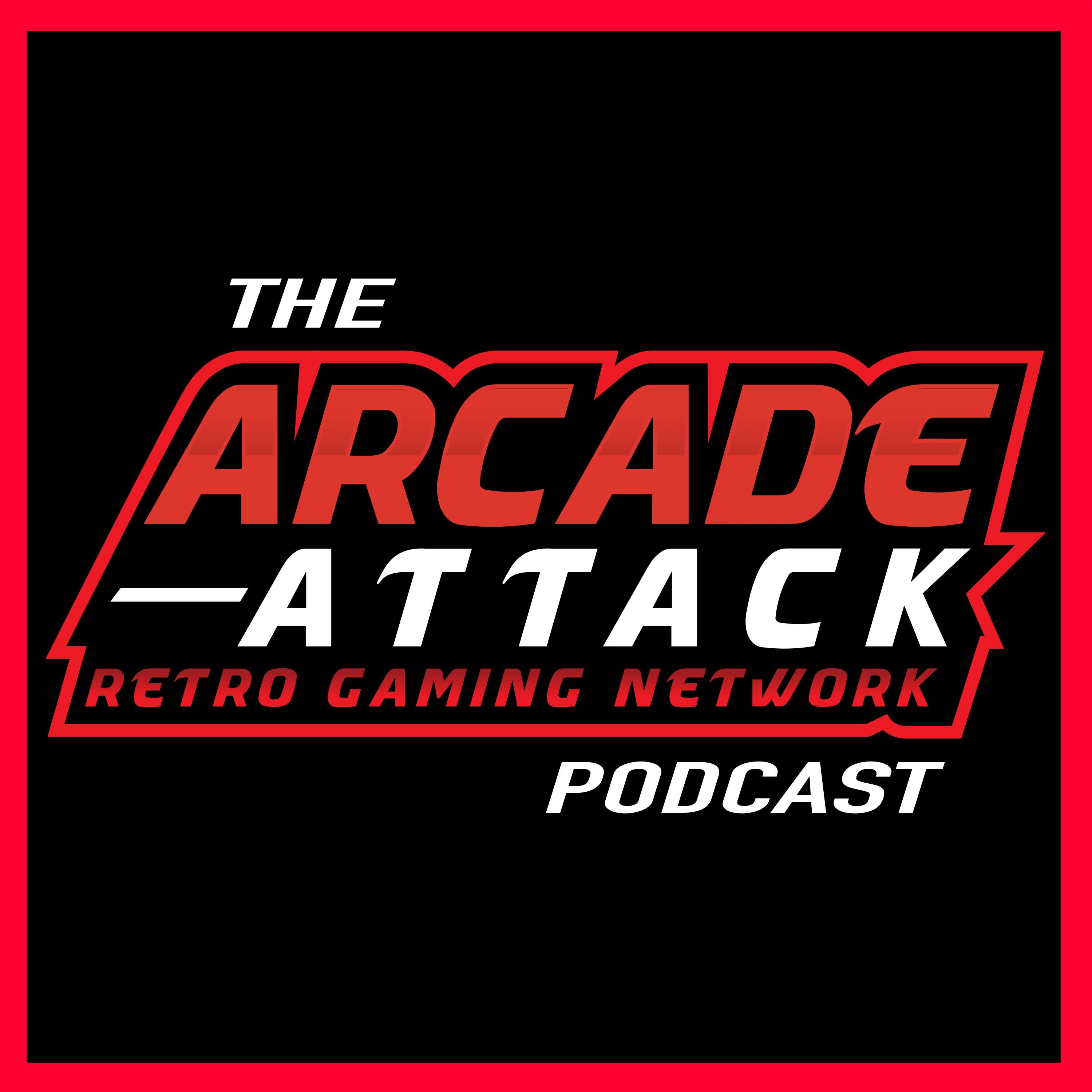 A lively, accessible and entertaining weekly retro gaming podcast from Keith, Adrian, Dylan and James @ www.arcadeattack.co.uk. We will cover whole episodes on single retro gaming classics, discuss the latest retro news and topics, broadcast interviews with some of the true legends of the industry or whatever else may take our fancy! Like what we do? Please support us on Patreon: http://www.patreon.com/arcadeattack Or, buy us a coffee on Ko-fi: https://www.ko-fi.com/arcadeattack
Episodes
Thursday Jul 16, 2020
Thursday Jul 16, 2020
Forgive the long title, I really couldn't think of a way to shorten it, ha ha! We haven't put Chris off since last week so he's back to chat comic book heroes/villains and favourite comic-based video games with us. But not before Rob tells us a bit of comic book history and how they and video games are a match made in heaven.
Enjoy our look at some of the best video games based around our favourite comics. We look at the evolution of some of the best games made, such as Batman to X-Men Arcade and a look at Spiderman on the PS4. Plus a lot more comic book chat.
Comic book films even make an appearance! 80 minutes of comic-based ambrosia, whadda ya waiting for!
Fancy discussing this podcast? Fancy suggesting a topic of conversation? Please tweet us @arcadeattackUK or catch us on facebook.com/arcadeattackUK
Please also consider subscribing to the Arcade Attack Retro Gaming podcast on your favourite podcast platform. We are on Apple Podcasts, Spotify, Google Podcasts and all your other favourite platforms - here is a handy link: https://link.chtbl.com/kW1KLYuH
Like what we do? Please support us on Patreon: www.patreon.com/arcadeattack
All copyrighted material contained within this podcast is the property of their respective rights owners and their use here is protected under 'fair use' for the purposes of comment or critique