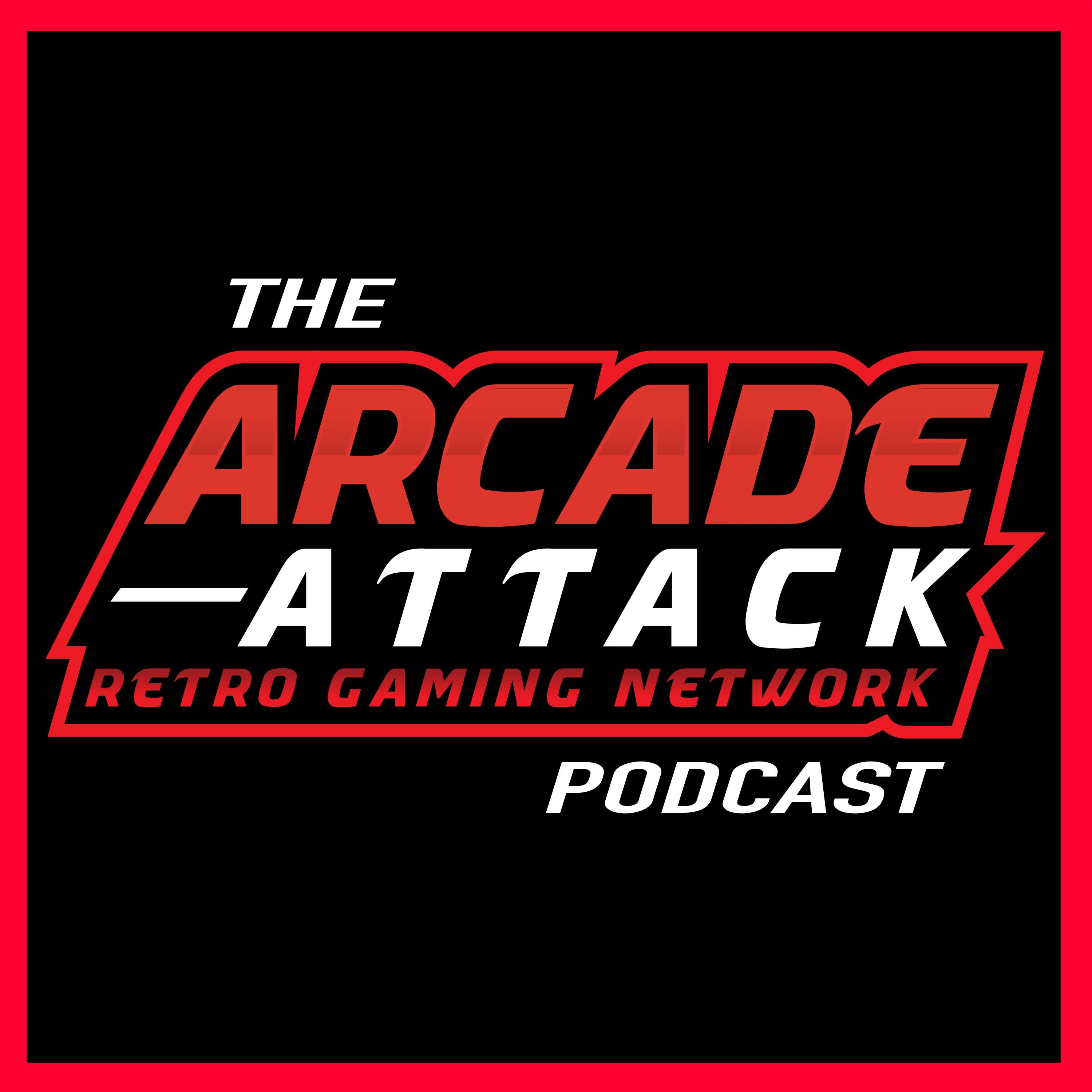 A lively, accessible and entertaining weekly retro gaming podcast from Keith, Adrian, Dylan and James @ www.arcadeattack.co.uk. We will cover whole episodes on single retro gaming classics, discuss the latest retro news and topics, broadcast interviews with some of the true legends of the industry or whatever else may take our fancy! Like what we do? Please support us on Patreon: http://www.patreon.com/arcadeattack Or, buy us a coffee on Ko-fi: https://www.ko-fi.com/arcadeattack
Episodes
Thursday Sep 17, 2020
Thursday Sep 17, 2020
The much-hyped Evercade dropped earlier this year and appears to have been a commercial success but is the thing any good? Nathan's sent us a unit to review which Adrian promptly bought off him (bit of a clue how this is gonna go there). James joins us in Keith's absence for a chat about said item and also the worth of physical media in this day and age.
Fancy discussing this podcast? Fancy suggesting a topic of conversation? Please tweet us @arcadeattackUK or catch us on facebook.com/arcadeattackUK
Like what we do? Please support us on Patreon: www.patreon.com/arcadeattack
All copyrighted material contained within this podcast is the property of their respective rights owners and their use here is protected under 'fair use' for the purposes of comment or critique
Comments
(2)
To leave or reply to comments, please download free Podbean or
Great Episode, I was interested in the Evercade but the discussion you guys had about owning and collecting was excellent. Cheers.
I love the Evercade. Reminds me of my spectrum days. The buying of games is quite exciting. Love it.