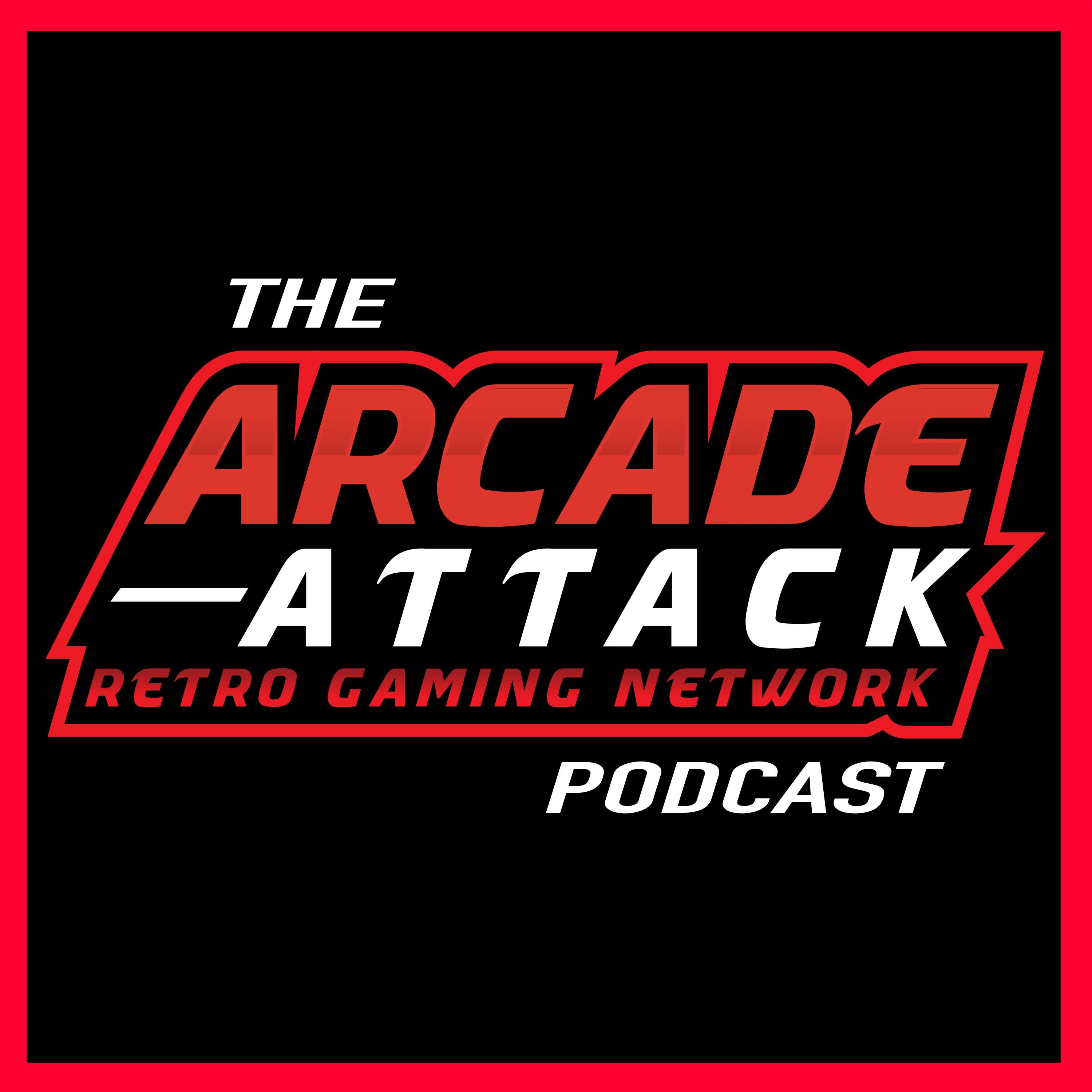 A lively, accessible and entertaining weekly retro gaming podcast from Keith, Adrian, Dylan and James @ www.arcadeattack.co.uk. We will cover whole episodes on single retro gaming classics, discuss the latest retro news and topics, broadcast interviews with some of the true legends of the industry or whatever else may take our fancy! Like what we do? Please support us on Patreon: http://www.patreon.com/arcadeattack Or, buy us a coffee on Ko-fi: https://www.ko-fi.com/arcadeattack
Episodes
Wednesday Mar 09, 2022
Wednesday Mar 09, 2022
Cliff Bleszinski's Gears of War took gaming warfare to a new level. The Epic (see what we did there? ;)) tale of Marcus Fenix and his quest for redemption has led to many sequels and it being one of the biggest online franchises to date.
James tackles the initial game's conception and what makes the solo campaign and online modes so enjoyable. With plenty of trivia thrown in to boot, Gears fans, you're not gonna wanna miss this.
Fancy discussing this podcast? Fancy suggesting a topic of conversation? Please tweet us @arcadeattackUK and catch us on Facebook or Instagram.
Please also consider subscribing to the Arcade Attack Retro Gaming podcast on your favourite podcast platform. We are on Apple Podcasts, Spotify, Google Podcasts, YouTube and all your other favourite platforms - here are three handy links:
https://www.arcadeattack.co.uk/podcasts/
https://link.chtbl.com/gAXAOwic
https://www.youtube.com/@ArcadeAttack
Please also leave us a review / rating and comment on Apple Podcasts, Spotify, YouTube and any other podcast platform.
All copyrighted material contained within this podcast is the property of their respective rights owners and their use here is protected under 'fair use' for the purposes of comment or critique.
#retrogaming #podcast #arcadeattack #retrogames #gaming #gearsofwar #gow
Comments
(1)
To leave or reply to comments, please download free Podbean or
Great podcast! Played this game a few times! I only just decided yesterday that im going to stream the series, then found this great listen!