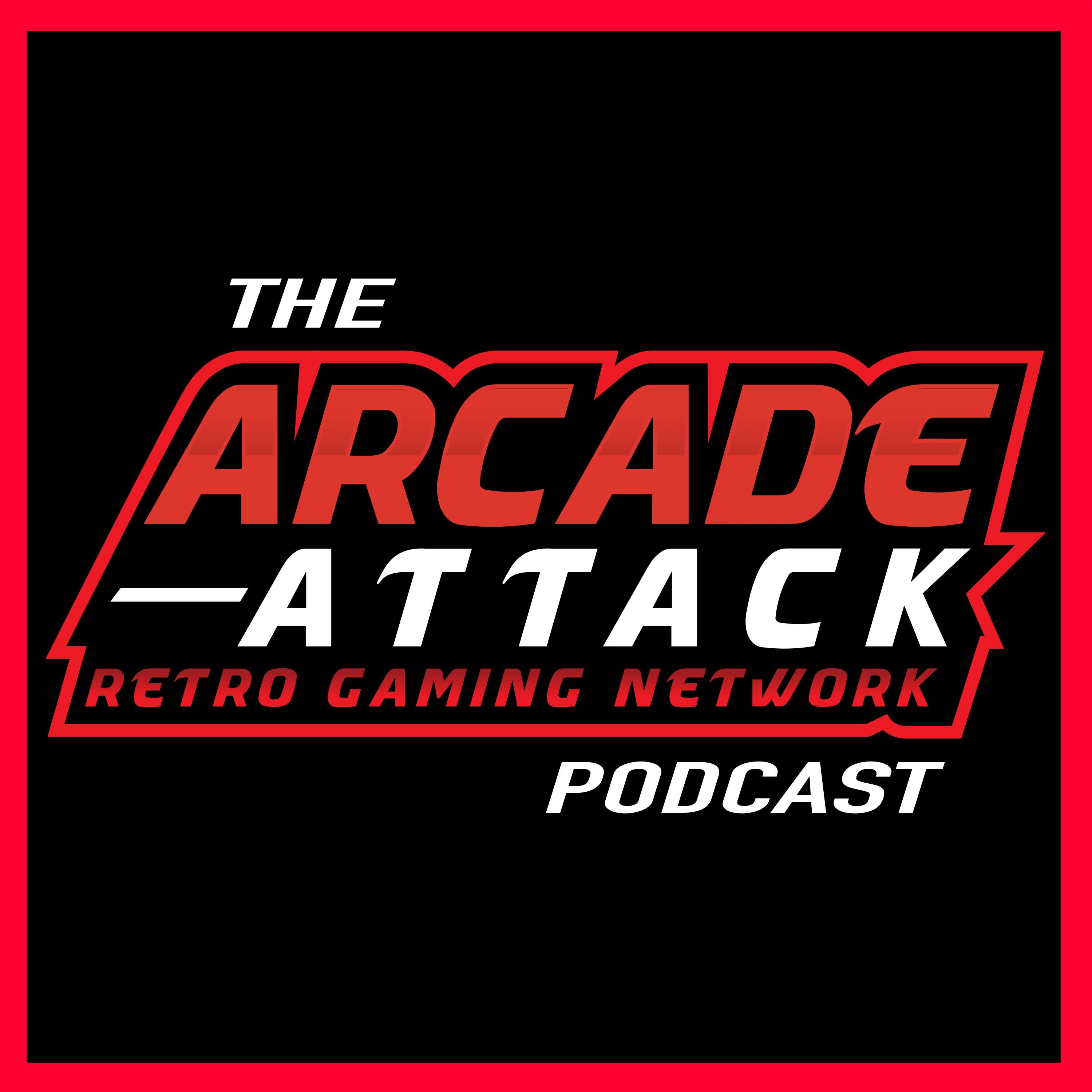 A lively, accessible and entertaining weekly retro gaming podcast from Keith, Adrian, Dylan and James @ www.arcadeattack.co.uk. We will cover whole episodes on single retro gaming classics, discuss the latest retro news and topics, broadcast interviews with some of the true legends of the industry or whatever else may take our fancy! Like what we do? Please support us on Patreon: http://www.patreon.com/arcadeattack Or, buy us a coffee on Ko-fi: https://www.ko-fi.com/arcadeattack
Episodes
Thursday Nov 26, 2020
Thursday Nov 26, 2020
Gunstar Heroes, Tomb Raider, the SEGA Menacer... Just a few of the titles and projects ex-SEGA producer Mac Senour helped create. Enjoy a great interview with a true SEGA legend.
Mac Senour shares some really eye-opening and unbelievable stories about his time working as a producer for SEGA for Arcade Attack. Mac reflects on the extremely strained relationship between SEGA of America and SEGA of Japan during the early 90's with some stories you need to hear to believe.
He also discusses his vital role on getting the legendary Gunstar Heroes released - which seemed to be destined for the bin! Mac also talks about his role on the SEGA Menacer gun, working on Taz for the Game Gear, playing golf with Clint Eastwood and getting hit in the stomach by Joe Frazier. Mac also reflects on his time working for Atari and US Gold and his role in helping Lara Croft and Tomb Raider see the light of day. Mac also provided a lovely text interview in the past for Arcade Attack.
Fancy discussing this podcast? Fancy suggesting a topic of conversation? Please tweet us @arcadeattackUK or catch us on facebook.com/arcadeattackUK
Please also consider subscribing to the Arcade Attack Retro Gaming podcast on your favourite podcast platform. We are on Apple Podcasts, Spotify, Google Podcasts and all your other favourite platforms - here is a handy link: https://link.chtbl.com/kW1KLYuH
Like what we do? Please support us on Patreon: www.patreon.com/arcadeattack
All copyrighted material contained within this podcast is the property of their respective rights owners and their use here is protected under 'fair use' for the purposes of comment or critique
Comments
(1)
To leave or reply to comments, please download free Podbean or
TERRIFIC EPISIDE I think Mac should be back for a second interview or have his own developer podcast.Just fascinating!