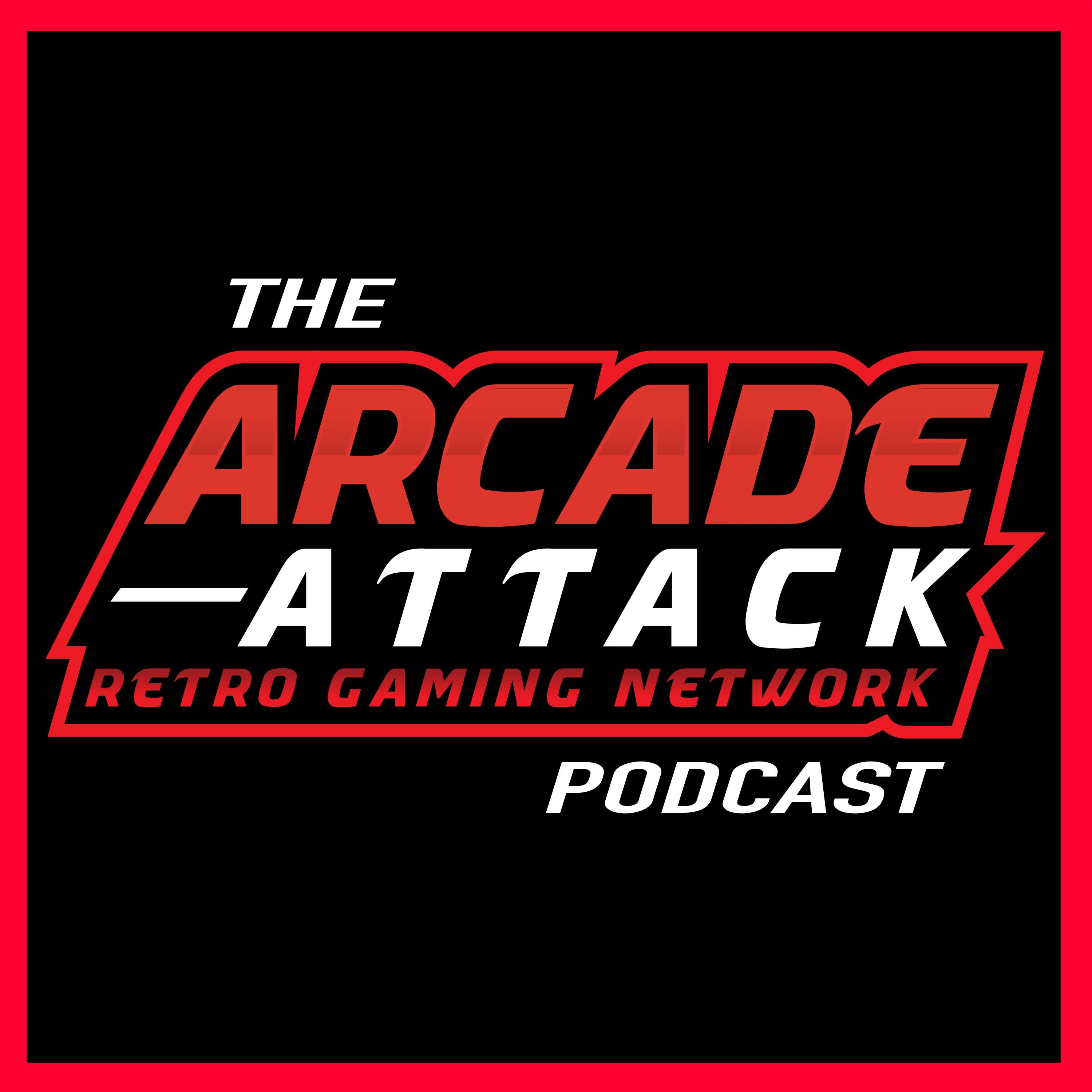 A lively, accessible and entertaining weekly retro gaming podcast from Keith, Adrian, Dylan and James @ www.arcadeattack.co.uk. We will cover whole episodes on single retro gaming classics, discuss the latest retro news and topics, broadcast interviews with some of the true legends of the industry or whatever else may take our fancy! Buy us a coffee on Ko-fi: https://www.ko-fi.com/arcadeattack
Episodes
Thursday Aug 20, 2020
Thursday Aug 20, 2020
Oh we've a real treat for you SEGA fans this week! SEGA's 'Mr No' Michael Latham, the Eternal Champions creator had a mammoth chat (over two hours) with our Adrian about everything and anything!
We won't spoil the surprise too much but our highlights include Michael covering his time working at Activision (Ghostbusters/Power Drift), meeting (and winning over) Michael Jackson, stopping a buggy Sonic 2 flying out to production, working on many 32X games (three of which were unreleased) and the never-ending battle between SEGA of Japan and SEGA of America. There's even a nice George Lucas story in there!
And here's the previous written Q&A we did with the legend himself.
Fancy discussing this podcast? Fancy suggesting a topic of conversation? Please tweet us @arcadeattackUK or catch us on facebook.com/arcadeattackUK
Please also consider subscribing to the Arcade Attack Retro Gaming podcast on your favourite podcast platform. We are on Apple Podcasts, Spotify, Google Podcasts and all your other favourite platforms - here is a handy link: https://link.chtbl.com/kW1KLYuH
Like what we do? Please support us on Patreon: www.patreon.com/arcadeattack
All copyrighted material contained within this podcast is the property of their respective rights owners and their use here is protected under 'fair use' for the purposes of comment or critique
Comments
(2)
To leave or reply to comments, please download free Podbean or
One of your best interviews yet! And I never even had a sega back in the day. What a lovely bloke.
An amazing interview, such an epic one with great anecdotes and some real insight into Sega at the time.