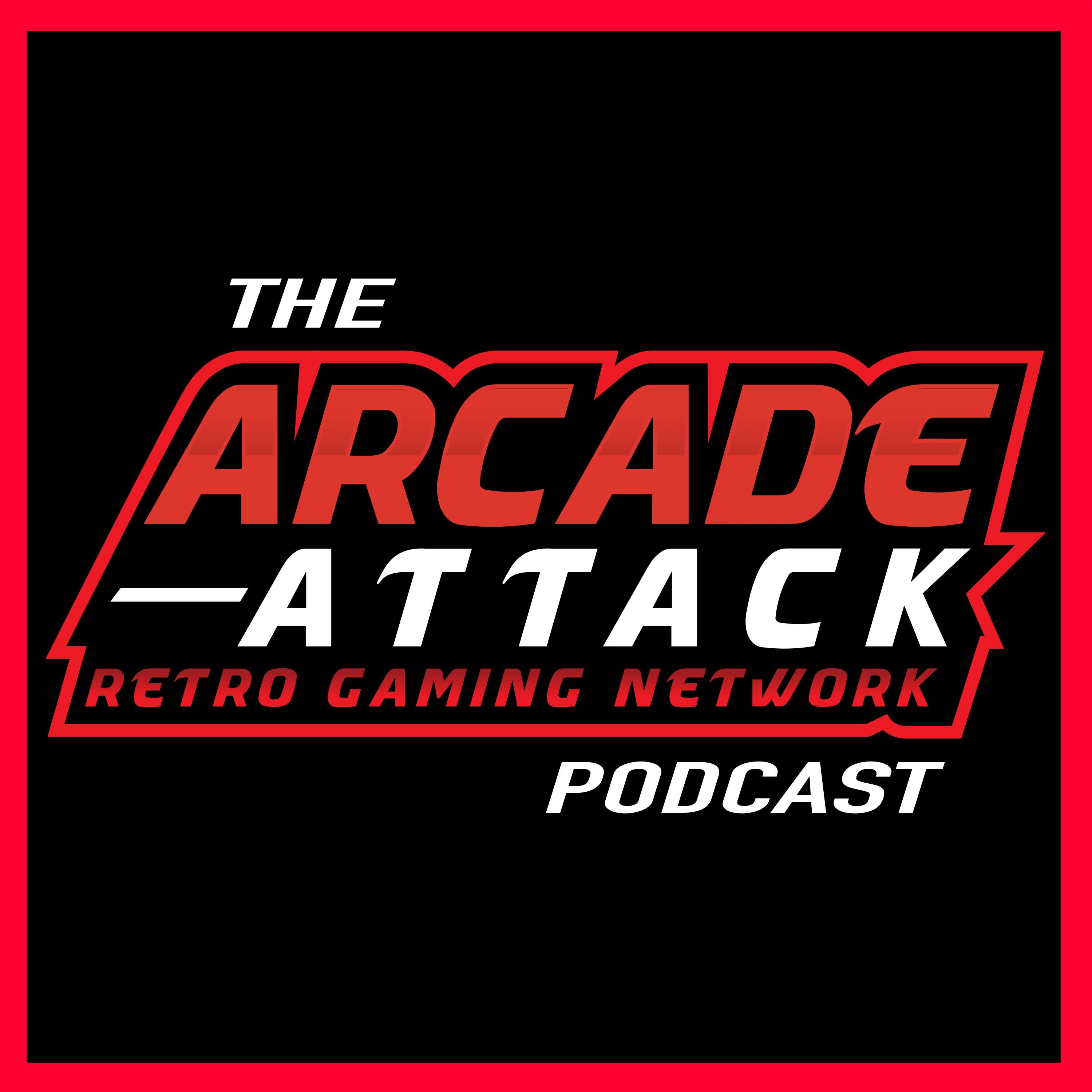 A lively, accessible and entertaining weekly retro gaming podcast from Keith, Adrian, Dylan and James @ www.arcadeattack.co.uk. We will cover whole episodes on single retro gaming classics, discuss the latest retro news and topics, broadcast interviews with some of the true legends of the industry or whatever else may take our fancy! Like what we do? Please support us on Patreon: http://www.patreon.com/arcadeattack Or, buy us a coffee on Ko-fi: https://www.ko-fi.com/arcadeattack
Episodes
Wednesday Feb 03, 2021
Wednesday Feb 03, 2021
Murder, She Wrote spanned over 250 episodes! But did you know that the popular crime drama starring Angela Lansbury was also turned into a PC point-&-click adventure game?
Ever fancy stepping into the shoes of Jessica Fletcher? If so, all your dreams have come true! Yup, a Murder, She Wrote video game was released in 2009 and got Rob very curious indeed! 
Rob discusses one of the weirdest games to ever hit the PC and is on a mission to solve the ultimate mystery... Is it any good? Dyl, Ade and James chip in with their own views, plus somehow they get talking about The 1-2-3 Kid, a video game based on Breaking Bad and lots more in-between!
Fancy discussing this podcast? Fancy suggesting a topic of conversation? Please tweet us @arcadeattackUK or catch us on facebook.com/arcadeattackUK
Please also consider subscribing to the Arcade Attack Retro Gaming podcast on your favourite podcast platform. We are on Apple Podcasts, Spotify, Google Podcasts and all your other favourite platforms - here is a handy link: https://link.chtbl.com/kW1KLYuH
Like what we do? Please support us on Patreon: www.patreon.com/arcadeattack
All copyrighted material contained within this podcast is the property of their respective rights owners and their use here is protected under 'fair use' for the purposes of comment or critique