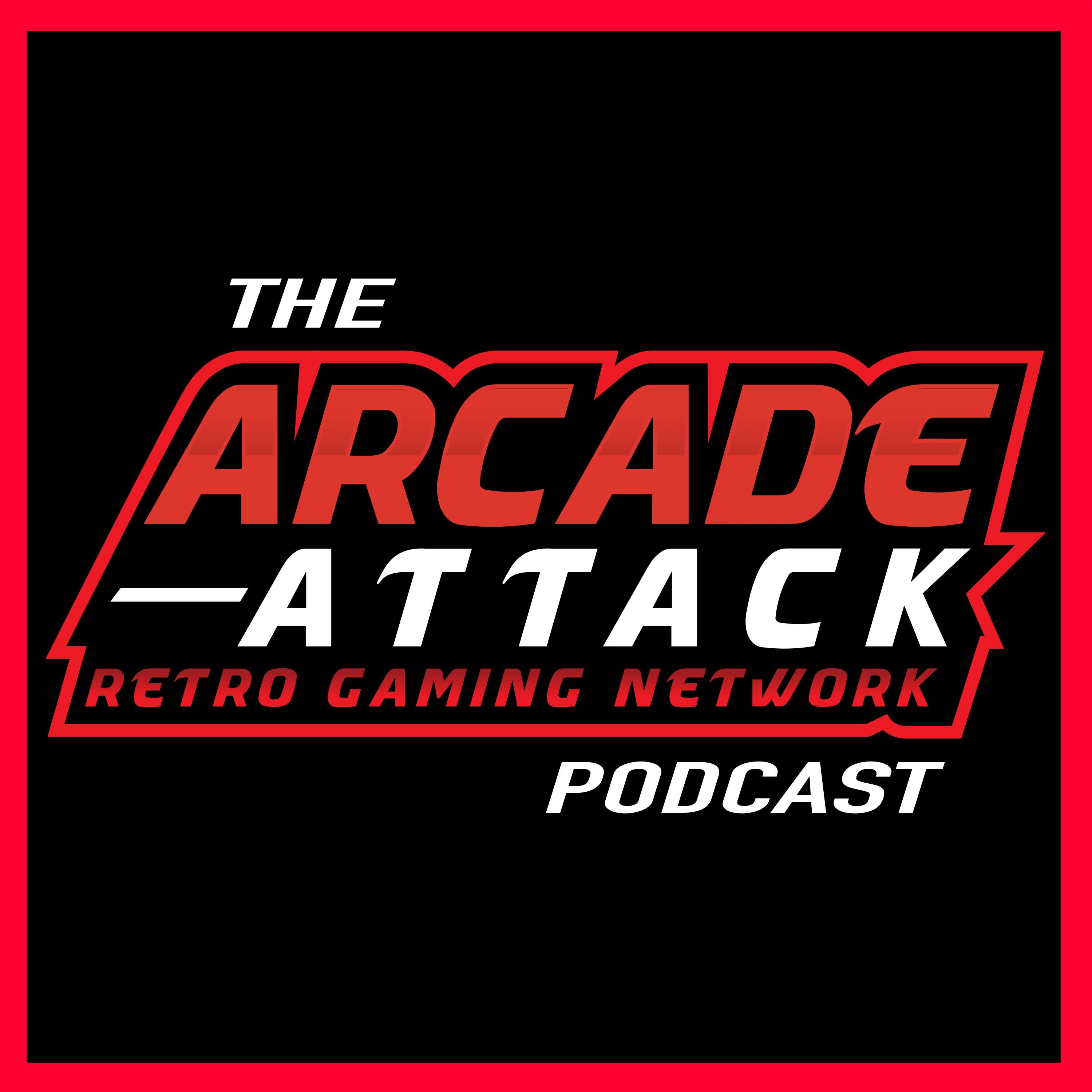 A lively, accessible and entertaining weekly retro gaming podcast from Keith, Adrian, Dylan and James @ www.arcadeattack.co.uk. We will cover whole episodes on single retro gaming classics, discuss the latest retro news and topics, broadcast interviews with some of the true legends of the industry or whatever else may take our fancy! Buy us a coffee on Ko-fi: https://www.ko-fi.com/arcadeattack
Episodes
Sunday Feb 24, 2019
Sunday Feb 24, 2019
Continuing our theme of letting our guys do whatever the hell they want, we've let Keith share with you his love of gaming music once more in what we hope will become a regular series. This time he goes through his favourite Mega Drive/Genesis boss themes and it is a cracker. Some you will have heard, and some you won't.
Has he nailed it? Has he missed some of your faves? Is this worth doing again? (we think so!) Contact us at the usual place and let us know!
Fancy discussing this podcast? Fancy suggesting a topic of conversation? Please tweet us @arcadeattackUK or catch us on facebook.com/arcadeattackUK
Here are the full music credits - do not scroll down if you want to be surprised on the pod!
ESWAT - SEGA - 1990 - Takayuki Nakamura, Yu Takada
Castle of Illusion Starring Mickey Mouse - SEGA - 1990 - Tokuhiko Uwabo, Shigenori Kamiya
Streets of Rage 2 - SEGA - 1992 - Yuzo Koshiro, Motohiro Kawashima
The Revenge of Shinobi - SEGA - 1989 - Yuzo Koshiro
Street Fighter 2 Special Champion Edition - Capcom - 1991, 1993 - Yoko Shimomura, Isao Abe
Thunder Force IV (Lightening Force) - Technosoft - 1992 - Toshiharu Yamanishi, Takeshi Yoshida, Tomomi Ootani
The Adventures of Batman and Robin - SEGA - 1995 - Jesper Kyd
Rocket Knight Adventures - Konami - 1993 - Masanori Oouchi, Aki Hata, Michiru Yamane, Masanori Adachi, Hiroshi Kobayashi, Akira Yamaoka
Gley Lancer - Masaya - 1992 (JP only) - Masanori Hikichi, Noriyuki Iwadare, Yoshiaki Kubotera, Isao Mizoguchi
Sonic The Hedgehog - 1991 - SEGA - Masato Nakamura
Sonic 2 - 1992 - SEGA - Masato Nakamura
Alien 3 - 1992 - Probe - Matt Furniss
Last Battle - SEGA - 1989 - Unknown composer
All copyrighted material contained within this podcast is the property of their respective rights owners and their use here is protected under 'fair use' for the purposes of comment or critique.
Comments
(1)
To leave or reply to comments, please download free Podbean or