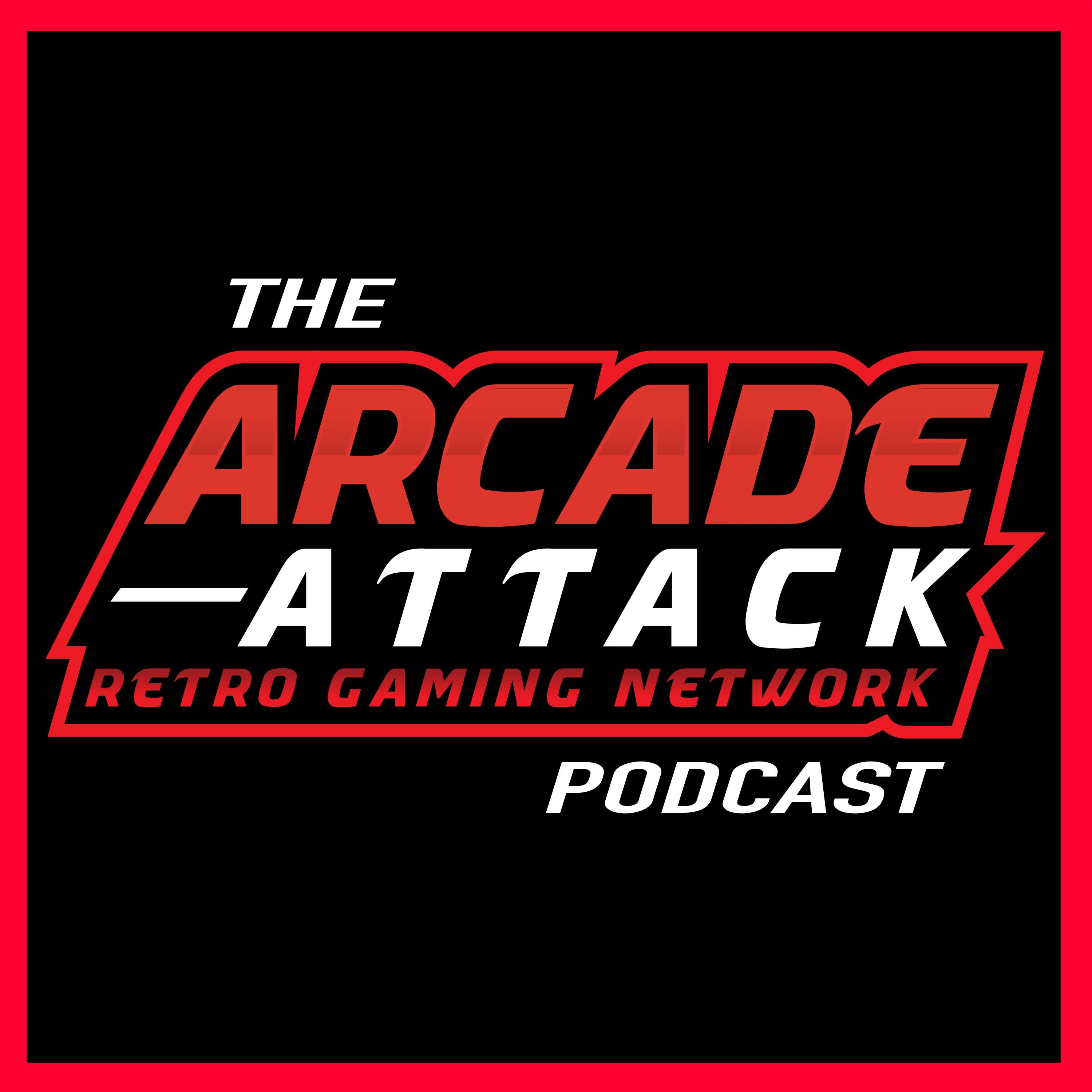 A lively, accessible and entertaining weekly retro gaming podcast from Keith, Adrian, Dylan and James @ www.arcadeattack.co.uk. We will cover whole episodes on single retro gaming classics, discuss the latest retro news and topics, broadcast interviews with some of the true legends of the industry or whatever else may take our fancy! Buy us a coffee on Ko-fi: https://www.ko-fi.com/arcadeattack
Episodes
Thursday Dec 10, 2020
Thursday Dec 10, 2020
Eternal Champions & Virtua Fighter - just two of the iconic games Michael Latham helped create while being a producer at SEGA. He is back and ready to share loads of new stories and his views on SEGA today and in its glory days! The Arcade Attack boys are back and ready to celebrate everything SEGA! Plus, with a very special guest to help keep us all in check!
For our 199th episode we thought it only right to wax lyrical about our favourite ever video game company - SEGA.
Favourite SEGA consoles, favourite games, favourite arcade games, memories - it's all here, for two whole hours! Ex-SEGA supremo (and, amazingly, AA fan) Michael Latham kindly joined us to join in the fun and tell us more than a few amazing stories from the company's golden era. He also sends a volley back at Mac Senour for some comments he made in a recent interview. Let the SEGA fest commence!
Fancy discussing this podcast? Fancy suggesting a topic of conversation? Please tweet us @arcadeattackUK or catch us on facebook.com/arcadeattackUK
Please also consider subscribing to the Arcade Attack Retro Gaming podcast on your favourite podcast platform. We are on Apple Podcasts, Spotify, Google Podcasts and all your other favourite platforms - here is a handy link: https://link.chtbl.com/kW1KLYuH
Like what we do? Please support us on Patreon: www.patreon.com/arcadeattack
All copyrighted material contained within this podcast is the property of their respective rights owners and their use here is protected under 'fair use' for the purposes of comment or critique
Comments
(1)
To leave or reply to comments, please download free Podbean or
Great episode!!-hopefully Mr.Latham will make a return appearance and maybe explain why the Sega Master System video game cards never really took off?I had at least 6 but they basically vanished after a while?