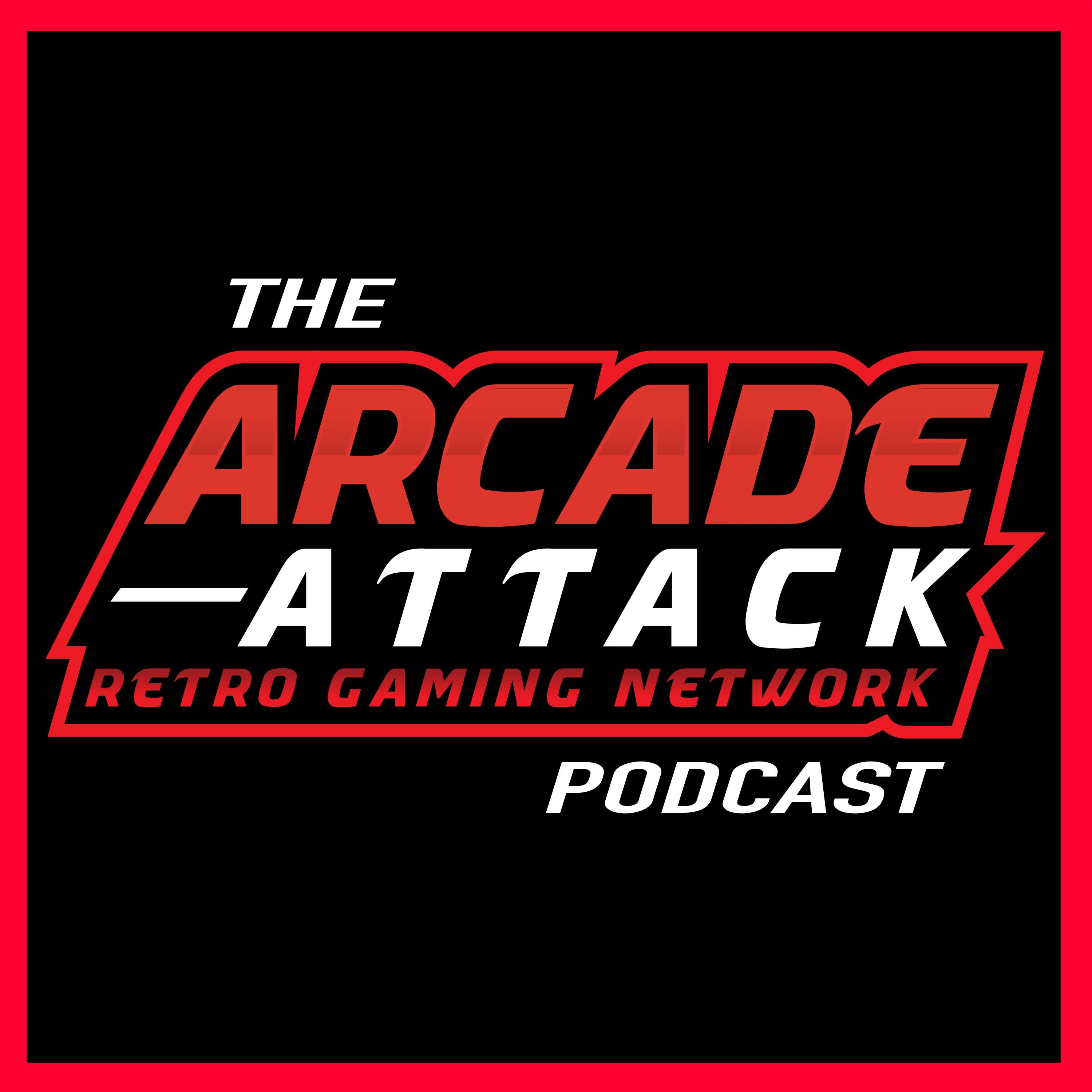 A lively, accessible and entertaining weekly retro gaming podcast from Keith, Adrian, Dylan and James @ www.arcadeattack.co.uk. We will cover whole episodes on single retro gaming classics, discuss the latest retro news and topics, broadcast interviews with some of the true legends of the industry or whatever else may take our fancy! Like what we do? Please support us on Patreon: http://www.patreon.com/arcadeattack Or, buy us a coffee on Ko-fi: https://www.ko-fi.com/arcadeattack
Episodes
Thursday Feb 13, 2020
Thursday Feb 13, 2020
The Bitmap Brothers created some of the best games ever made. From Speedball 2 to Gods, The Chaos Engine to Xenon 2 and Magic Pockets to Z. We give this classic company the tribute it deserves.
Rebellion have recently acquired the back catalogue of The Bitmap Brothers so we thought it fitting to pay the defunct company a tribute. Well, Dylan and Adrian anyway. Yep, it's one of those heart-to-heart episodes you "love" so much!
From Speedball to Chaos Engine, Xenon to Gods, the lads have a good ol' chinwag about the East London dev house with Attitude. They also cover their hopes for what Rebellion will come up with for this IP. A VR Speedball? We can only hope.
And yes, the capital A was totally on purpose.
Fancy discussing this podcast? Fancy suggesting a topic of conversation? Please tweet us @arcadeattackUK or catch us on facebook.com/arcadeattackUK
Please also consider subscribing to the Arcade Attack Retro Gaming podcast on your favourite podcast platform. We are on Apple Podcasts, Spotify, Google Podcasts and all your other favourite platforms - here is a handy link: https://link.chtbl.com/kW1KLYuH
Like what we do? Please support us on Patreon: www.patreon.com/arcadeattack
All copyrighted material contained within this podcast is the property of their respective rights owners and their use here is protected under 'fair use' for the purposes of comment or critique.