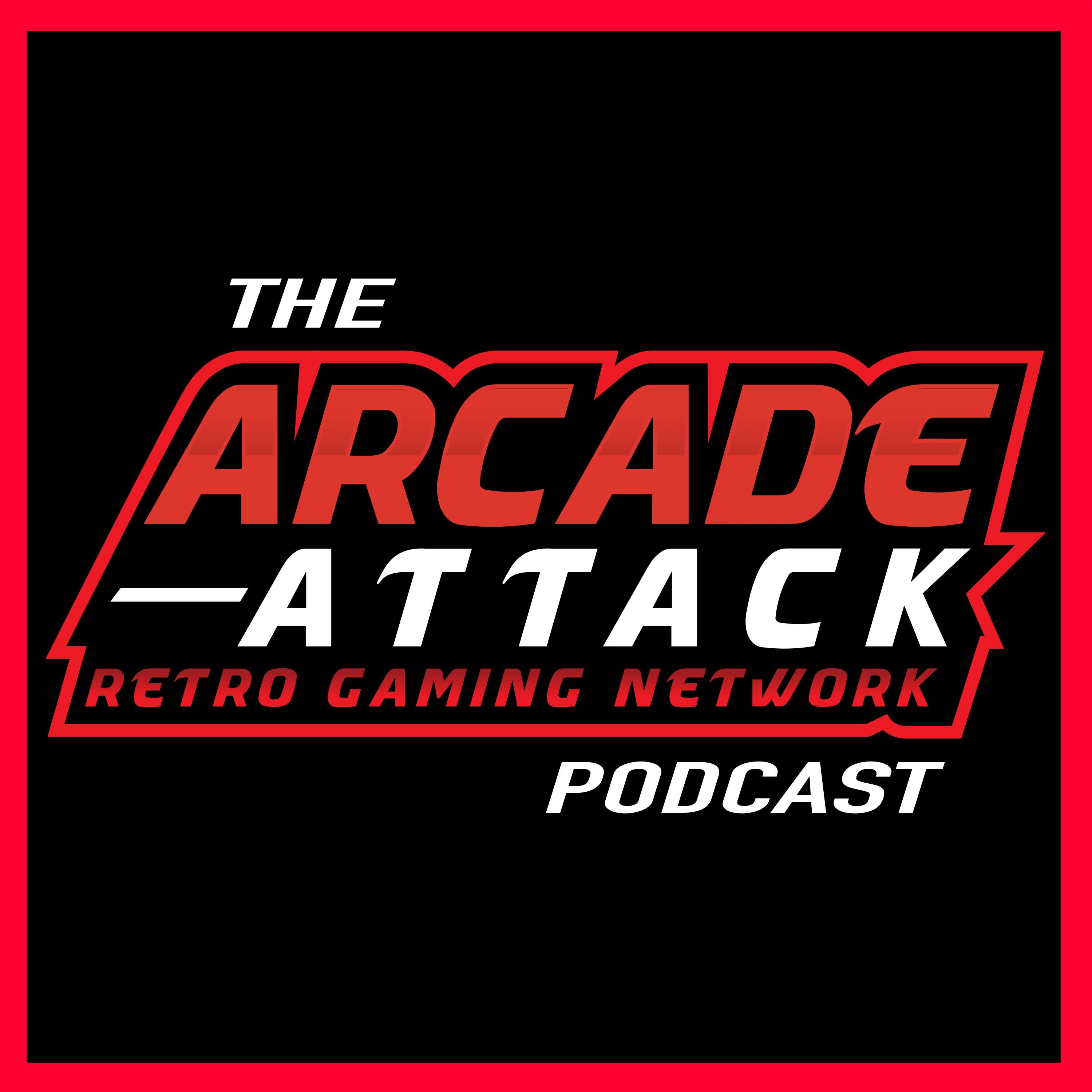 A lively, accessible and entertaining weekly retro gaming podcast from Keith, Adrian, Dylan and James @ www.arcadeattack.co.uk. We will cover whole episodes on single retro gaming classics, discuss the latest retro news and topics, broadcast interviews with some of the true legends of the industry or whatever else may take our fancy! Like what we do? Please support us on Patreon: http://www.patreon.com/arcadeattack Or, buy us a coffee on Ko-fi: https://www.ko-fi.com/arcadeattack
Episodes
Wednesday Mar 02, 2022
Wednesday Mar 02, 2022
I'm amazed we got through this one in one piece. Pretty much every member of the AA podcast and web crews chucked their top 10 PS1 games into Adrian's hat and the result is probably the most definitive (not) top 25 PS1 games ever.
Fancy discussing this podcast? Fancy suggesting a topic of conversation? Please tweet us @arcadeattackUK and catch us on Facebook or Instagram.
Please also consider subscribing to the Arcade Attack Retro Gaming podcast on your favourite podcast platform. We are on Apple Podcasts, Spotify, Google Podcasts, YouTube and all your other favourite platforms - here are three handy links:
https://www.arcadeattack.co.uk/podcasts/
https://link.chtbl.com/gAXAOwic
https://www.youtube.com/@ArcadeAttack
Please also leave us a review / rating and comment on Apple Podcasts, Spotify, YouTube and any other podcast platform.
All copyrighted material contained within this podcast is the property of their respective rights owners and their use here is protected under 'fair use' for the purposes of comment or critique.
#retrogaming #podcast #arcadeattack #retrogames #gaming #psx #playstation #sony #top25
Comments
(1)
To leave or reply to comments, please download free Podbean or
Tuned in to hear a top 25 PlayStation list. Couldn't hear anything due to the constant childish cackling and sniggering throughout. Should be listed as a comedy podcast as these guys are comedians.