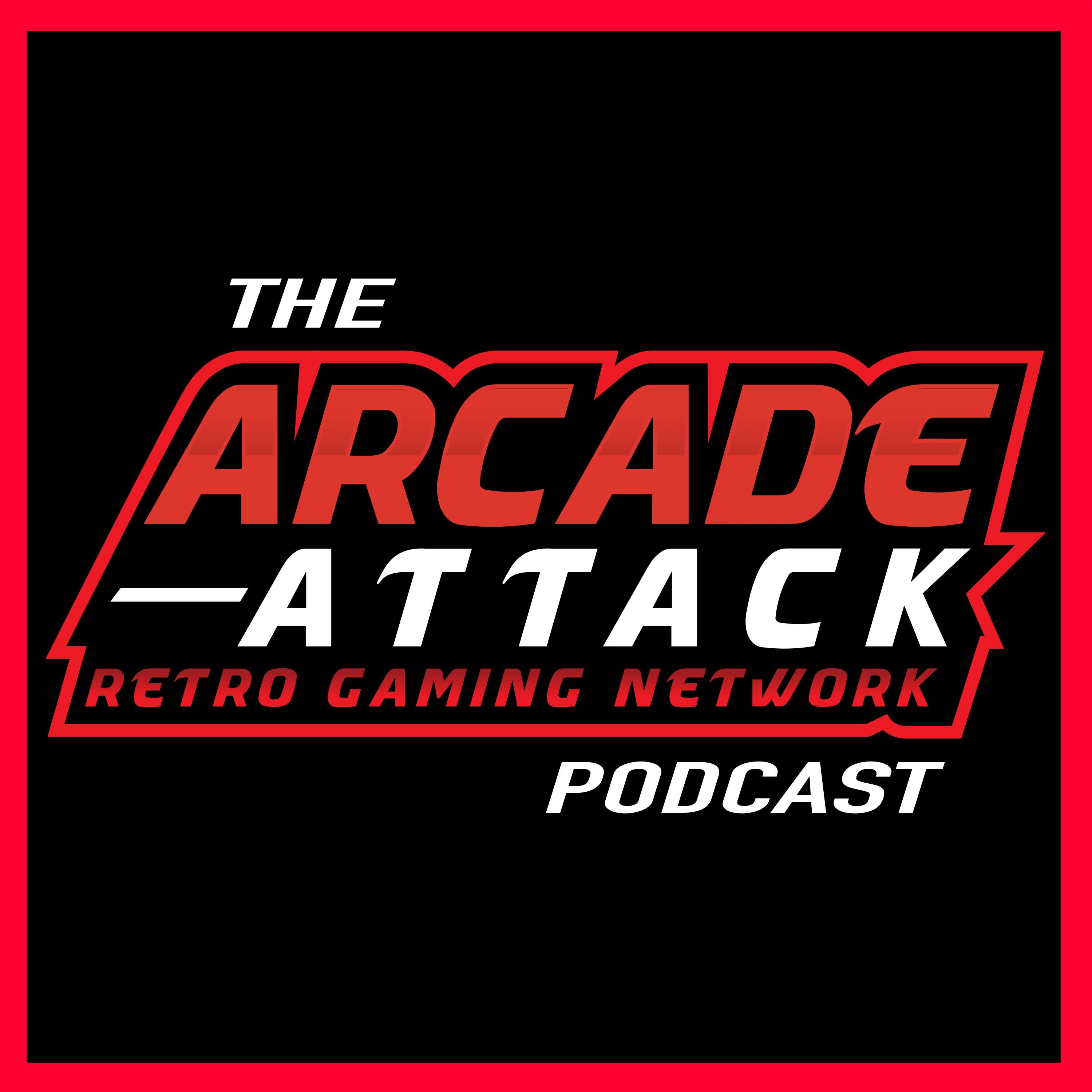 A lively, accessible and entertaining weekly retro gaming podcast from Keith, Adrian, Dylan and James @ www.arcadeattack.co.uk. We will cover whole episodes on single retro gaming classics, discuss the latest retro news and topics, broadcast interviews with some of the true legends of the industry or whatever else may take our fancy! Like what we do? Please support us on Patreon: http://www.patreon.com/arcadeattack Or, buy us a coffee on Ko-fi: https://www.ko-fi.com/arcadeattack
Episodes
Wednesday Nov 09, 2022
Wednesday Nov 09, 2022
Join James as he takes another wander through some amazing video game music covers in volume two of this podcast. 
He's got jazz, electro, rock and acapella for your listening pleasure. So sit back, relax and enjoy a selection of classic video game music with a twist!
Sonic the Hedgehog - Chemical Plant Zone by Retro Remix Revue. 
SF2 Ken's Theme - Charlie Parra Del Riego.
Overworld Theme from Super Mario Bros 2 - The 8 Bit Big Band. 
Starfox Cornia Theme by PalmMute. 
Duck Tales Moon Theme by Smooth McGroove.
DK Island Swing from Donkey Kong Country by GoodKnight Productions. 
FFVII Those Who Fight (Battle Theme) by Florian Haack.
Fancy discussing this podcast? Fancy suggesting a topic of conversation? Please tweet us @arcadeattackUK and catch us on Facebook or Instagram.
Please also consider subscribing to the Arcade Attack Retro Gaming podcast on your favourite podcast platform. We are on Apple Podcasts, Spotify, Google Podcasts, YouTube and all your other favourite platforms - here are three handy links:
https://www.arcadeattack.co.uk/podcasts/
https://link.chtbl.com/gAXAOwic
https://www.youtube.com/@ArcadeAttack
Please also leave us a review / rating and comment on Apple Podcasts, Spotify, YouTube and any other podcast platform.
All copyrighted material contained within this podcast is the property of their respective rights owners and their use here is protected under 'fair use' for the purposes of comment or critique.
#retrogaming #podcast #arcadeattack #retrogames #gaming #VGM
Comments
(1)
To leave or reply to comments, please download free Podbean or
Anyone else think the Mario 2 theme was similar to the family guy theme. Or at least in the same note